DEPARTMENT OF DEFENSE
Hawai'i Emergency Management Agency
D A V I D  Y.  I G E
G O V E R N O R
M A J O R  G E N E R A L  KENNETH S. HARA
D I R E CT O R  O F  E M E R G E N C Y  M A N A G E M E N T
LUKE P. MEYERS
ADMINISTRATOR OF EMERGENCY MANAGEMENT
FOR IMMEDIATE RELEASE
September 10, 2021
Expanding Emergency Wastewater Treatment in Hawaii County
The County of Hawai'i will receive $1,376,067 in federal funding from the U.S. Department of Homeland Security's Federal Emergency Management Agency (FEMA) to support wastewater treatment. This funding covers eight new emergency power generators, helping to ensure wastewater treatment plants and sewer pump stations remain functional during a natural hazard or severe weather event. The project was submitted under the DR-4366 Hazard Mitigation Grant Program.
"This was a great team effort involving the offices of the County of Hawai`i, the Hawaii Emergency Management Agency (HI-EMA), and FEMA," said Larry Kanda, Disaster Assistance Mitigation Planner. "It took a while to get all the pieces in place, but this will help keep Hawaii's streets accessible, our oceans and coasts clean, and our `ohana healthy when the power goes out."
The eight generators, four stationary and four trailer-mounted, will be installed at the following locations.
Hilo Wastewater Treatment Plant
Kolea Sewer Pump Station
Kulaimanu Wastewater Treatment Plant
Onekahakaha Sewer Pump Station
Papaikou Wastewater Treatment Plant
Pauka'a Sewer Pump Station
Wailua Sewer Pump Station
Wailuku Sewer Pump Station
To learn more about Hazard Mitigation in the state please scan this QR code: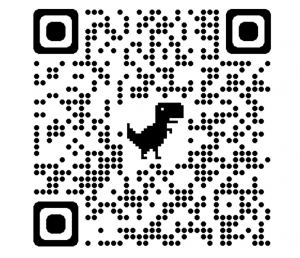 # # #
Contact:
Douglas Carroll
Public Information Officer
808-285-1516
Hollie Stark
Information Specialist
808-620-5423
For the latest information from the Hawai'i Emergency Management Agency (HI-EMA) please go to: