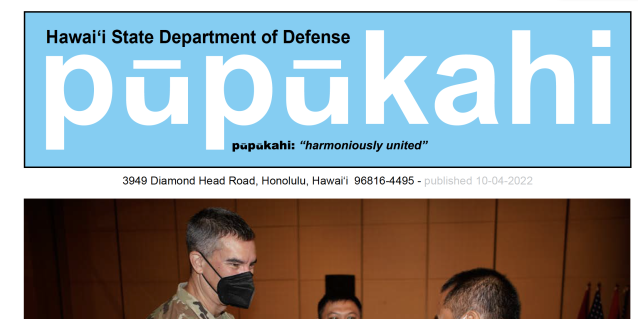 2022 Antiterrorism Awareness Month
Beginning March 26, 2022, there will no COVID-related requirements for arriving domestic passengers. Travelers arriving in Hawai'i directly from international airports must still comply with U.S. federal requirements; consult with your airline. 
The mission of the State of Hawaii, Department of Defense, which includes the Hawaii National Guard (HING), Hawaii Emergency Management Agency and, State Office of Homeland Security is to assist authorities in providing for the safety, welfare, and defense of the people of Hawaii. The department maintains its readiness to respond to the needs of the people in the event of disasters, either natural or human-caused.
Join the Hawaii National Guard Today