Advisory Board Members
The Governor's office on Boards and Commissions is accepting Recommendations.  Here is the link for making a recommendation.  https://boards.hawaii.gov/  You can also call (808) 433-0420
to make a recommendation.
, Hilo Board Member
Mary Kay Hertog, Kauai Board Member
Mary Kay Hertog, Major General (retired), is an Air Force veteran with almost 34 years of service and six command tours. She is currently a member of the Kauai Police Commission and Commander of the Kauai Veterans Council.
, Kona Board Member
Michael Lilly, Maui Board Member
Mr. Lilly is a former Hawai`i Attorney General and Vietnam War combat veteran who retired after 30 years as a Navy Captain.
Roxanne Bruhn, Oahu Board Member
SMSgt (Ret) Roxanne E. Bruhn is a 31-year distinguished Veteran of the Air Force.  Representing four generations in uniform, her grandfather, father, and daughter served during WWII, Vietnam, and the Gulf War respectively.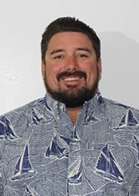 Reyn Kaupiko, Oahu Board Member
Reyn Kaupiko is a United States Navy Veteran.  He served onboard the USS Wasp and USS Nimitz aircraft carriers as a Surface Warfare Officer during his 5 years on active duty.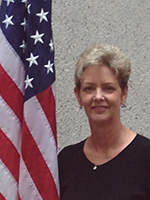 Bridget Komine, Oahu Board Member (Chair)
Bridget Komine is a retired Chief Master Sergeant with over 30 years of military service.  Currently she is the San Francisco Region Compliance Investigator, US Department of Labor, Veterans Employment and Training Service.

Blair Suzuki, Oahu Board Member (Vice-Chair)
Blair Suzuki is a US Navy veteran. He spent 7 years as a Surface Warfare Officer and served multiple deployments in support of the Global War on Terrorism. Blair currently works as a business and community leader on O'ahu and is a champion for Veteran issues, especially those affecting Post-9/11 veterans and under-represented members of the veteran community.